CORAZÓN CREMOSO DE MORA
Tiempo de preparación

45 minutos

Número de porciones

10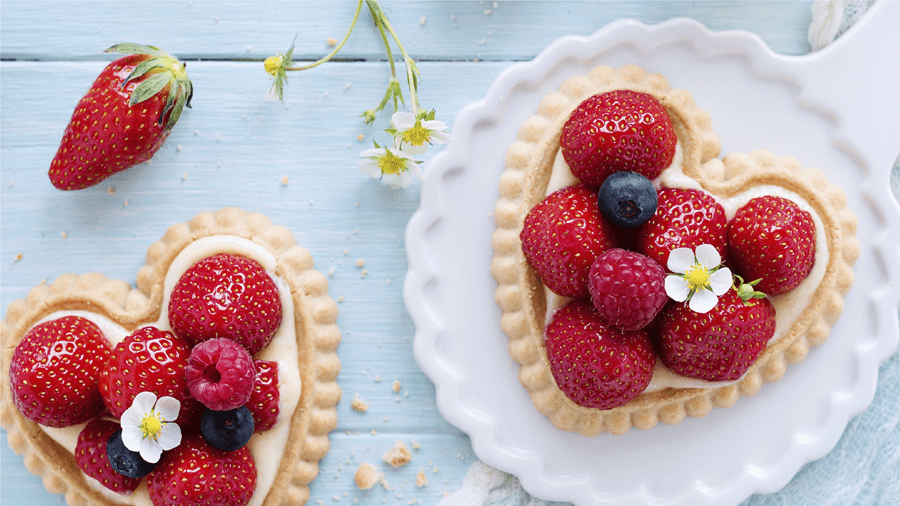 Ingredientes
125 gr Rama® With Salt
2 cups of wheat flour
¾ cup of sugar
2 eggs
Lemon zest
Pinch of salt
1 cup of blackberries
3 egg whites
½ cup caster sugar
Heart shaped cookie cutters, one larger than the other
Procedimiento
List and measure all the ingredients.
In a bowl add the salt, sugar and the Rama® bar. Mix well.
Add the eggs and mix again.
Add the flour, mixing without kneading too much so as not to pass the heat from your hands to the dough. Cover with plastic wrap and refrigerate for at least 30 minutes.
After the time has elapsed, preheat the oven to 180 ° C (high temperature) and prepare an oven tin by covering it with Rama® margarine.
Roll out the dough with a rolling pin, leaving it ½ centimeter thick, and with half the dough, start to get hearts with the help of the larger heart cutter.
Once finished, take the smallest cutter and cut the other half again. Sprinkle with sugar and bake all cookies for 10 to 13 minutes or until golden brown.
Remove the cookies once they are baked, take the egg whites, the powdered sugar and beat while they cook in a double boiler.
Cook until you get the desired consistency. Then take the cookies that are complete and spread with the meringue, put on top the other lid that has the heart-shaped hole in the middle, take the blackberries and decorate by putting them on top of the meringue.
CULINARY TIP: In this recipe, the longer we let the dough rest in the refrigerator, the pieces that we put in the oven will come out much better since they will be crispier due to the change in temperature of the dough when it comes from the refrigerator and enters the heat of the oven.